Bobby Wheeler Lead Vocals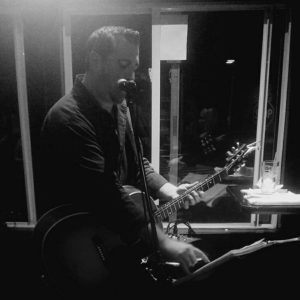 Bobby has always loved music.  His father's diverse taste in music exposed him to a mix of all genres at an early age.  From the Eagles to James Taylor to the hits of Motown, Bobby enjoyed it all. He attended college in North Carolina where country music was all around him and he first became interested in it.
He picked up an old guitar in 6th grade but unfortunately broke it by 7th.  His path to the stage would take a back seat to the baseball diamond.  When he stopped playing baseball in junior year of college, he decided to get a guitar and the rest is history.
Since his first show, he has been rocking out all over the north east acoustically and with bands like Running with Scissors and the shuttleCocks.  He has been playing primarily acoustic gigs for the past 3 years and is excited to be back in a full band line up sharing the stage with the members of Nashville Drive